Current issue - 2017 Vol. 70 No. 2
Original Basic Research And Clinical Articles
2017-06-10
10.5173/ceju.2017.1361

Increasing detection of significant prostate cancer in younger men - ten year trends in prostate cancer risk profile in the Mid-west of Ireland

Nikita R. Bhatt, Tetyana Kelly, Kasia Domanska, Colette Fogarty, Garrett Durkan, Hugh D. Flood, Subhasis K Giri

Although PSA (prostate specific antigen) based screening for prostate cancer (Pca) is con-troversial, an increasing number of men are undergoing Transrectal Ultrasound Guided prostate biopsy(TRUSPB) through primary care-based PSA testing and referral to hospitals. The aim of our study was to in-vestigate presenting risk profiles of PCa over the last decade in a cohort of men in Ireland and to examine any change in the same over this time period.

FULL TEXT
Original Basic Research And Clinical Articles
2017-06-07
10.5173/ceju.2016.924

Safety and efficacy of tamsulosin, alfuzosin or silodosin as monotherapy for LUTS in BPH – a double-blind randomized trial

Chikka Moga Siddaiah Manohar, Mahadevappa Nagabhushana, Vilvapathy Senguttuvan Karthikeyan, Ramachandra Pudakalkatti Sanjay, Anant Janarthan Kamath, Ramaiah Keshavamurthy

Currently alpha1-adrenoceptor blockers (AB) are widely used as first-line therapy to improve lower urinary tract symptoms (LUTS) associated with benign prostatic hyperplasia (BPH). We compared the efficacy and safety profile of tamsulosin, alfuzosin and silodosin in LUTS due to BPH.

FULL TEXT
Original Basic Research And Clinical Articles
2017-04-14
10.5173/ceju.2017.1189

Structural differences and architectural features of two different polypropylene slings (TVT-O and I-STOP) have no impact on biocompatibility and tissue reactions

Mikolaj Przydacz, Oussama El Yazami Adli, Wally Mahfouz, Oleg Loutochin, Louis R. Bégin, Jacques Corcos

To evaluate the impact of design features of synthetic mid-urethral slings on tissue integrity and inflammatory responses.

FULL TEXT
Original Basic Research And Clinical Articles
2017-04-13
10.5173/ceju.2017.1211

Stereological comparison of intraprostatic injection of alcohol and bleomycin with finasteride gavages in the rats

Ali Eslahi, Ali Noorafshan, Ali-Reza Safarpour, Masood Sepehrimanesh, Ali Ariafara, Elham Nadimi

Resection of the prostate is one of the standard surgical treatments for symptomatic Benign Prostatic Hyperplasia (BPH). To evaluate minimally invasive treatments, intraprostatic injections of the ethanol and bleomycin were compared with oral finasteride administration in BPH rats.

FULL TEXT
Original Basic Research And Clinical Articles
2017-06-07
10.5173/ceju.2016.932

Performing easy prone punction

Ramon Cansino, Alejandra Portilla, Juan Gómez Rivas

Percutaneous renal surgery has been considered one of the most important advances in urology. There are several possibilities to perform a kidney puncture such as using fluoroscopy, ultrasound or both. The aim of this article is to describe our puncture technique.

FULL TEXT
Short Communications (Preliminary Results And Mini-Reviews)
2017-06-11
10.5173/ceju.2017.1343

Ureteroscopy for stone disease: expanding roles in the modern era

Adrian Ho, Piyush Sarmah, Ewa Bres-Niewada, Bhaskar K. Somani

The prevalence of urolithiasis is increasing worldwide and is causing significant morbidity and cost to the healthcare systems. While ureteroscopy (URS) has been established as a treatment option, our review highlights the expanding role of URS for the management of more complex stones and patients
in the modern era.

FULL TEXT
Original Basic Research And Clinical Articles
2017-03-22
10.5173/ ceju.2017.1205

Open Stone Surgery: Still-in-Use Approach for Complex Stone Burden

Ozer Ural Cakici, Kemal Ener, Murat Keske, Serkan Altinova, Abdullah Erdem Canda, Mustafa Aldemir, Arslan Ardicoglu

Urinary stone disease is a major urological condition. Endourologic techniques have influenced the clinical approach and outcomes. Open surgery holds a historic importance in the management of most conditions. However, complex kidney stone burden may be amenable to successful results with open stone surgery. In this article, we report our eighteen cases of complex urinary stone disease who underwent open stone removal.

FULL TEXT
Short Communications (Preliminary Results And Mini-Reviews)
2017-06-11
10.5173/ceju.2017.1356

Mediterranean diet and erectile dysfunction: a current perspective

Simona di Francesco, Raffaele Lanfranco Tenaglia

In this current perspective we analyzed the role of Mediterranean diet (MedDiet) in sexual function and particularly in erectile dysfunction (ED), according to the latest scientific evidence.

FULL TEXT
Case Report
2017-03-15
10.5173/ceju.2017.927

Extended boari-flap technique as a reconstruction method of total ureteric avulsion

Paweł Grzegółkowski, Artur Lemiński, Marcin Słojewski

The ureteral avulsion is an uncommon severe urological complication of ureteroscopy (URS). Surgery in patients with a total ureteral loss is a demanding challenge for urologist. We have presented a case of 58-year-old male patient who underwent a successful repair of an upper ureteral injury. We have described the effectiveness of an extended Boari-flap procedure for reconstruction after iatrogenic ureteral trauma.

FULL TEXT
Short Communications (Preliminary Results And Mini-Reviews)
2017-06-11
10.5173/ceju.2017.739

Fluoroquinolone-resistant Escherichia coli in intestinal flora of patients undergoing transrectal ultrasound-guided prostate biopsy - possible shift in biopsy prophylaxis

Przemyslaw Adamczyk, Kajetan Juszczak, Małgorzata Prondzinska, Anna Kędzierska, Hanna Szwajkert-Sobiecka, Tomasz Drewa

FULL TEXT
Original Basic Research And Clinical Articles
2017-06-12
10.5173/ceju.2017.1321

Frailty and elderly in urology: Is there an impact on post-operative complications?

Fabrizio Dal Moro, Alessandro Morlacco, Giovanni Motterle, Lisa Barbieri, Filiberto Zattoni

Frailty used as predictive tool is still not carried out in daily practice, although many studies confirm the great clinical importance of the frailty syndrome in surgical outcomes. There is no standardized method of measuring the physiological reserves of older surgical patients.

FULL TEXT
Review Paper
2017-04-13
10.5173/ceju.2017.923

Basic Issues Concerning Health-Related Quality of Life

Roman Sosnowski, Marta Kulpa, Urszula Ziętalewicz, Jan Karol Wolski, Robert Nowakowski, Robert Bakuła, Tomasz Demkow

Chronic diseases such as cancer have a strong influence on both physical health and quality of life, which together comprise the concept of health-related quality of life (HRQoL)—in other words, the complete state of physical, social, and psychological functioning. Herein, we review the literature on the theory of HRQoL in relation to oncological diseases.

FULL TEXT
Videosurgery
2017-03-22
10.5173/ceju.2017.1236

A prospective evaluation of surgical outcomes of laparoscopic transperitoneal radical prostatectomy in obese patients: our experience

Anup Kumar, Niraj Kumar, Gaurav Kumar, Mikir Patel, Pankaj Gupta

Laparoscopic transperitoneal radical prostatectomy (LRP) is technically challenging in obese patients especially in those with a narrow and deep pelvis. We prospectively evaluated the surgical outcomes of laparoscopic transperitoneal radical prostatectomy in obese patients.. All consecutive patients with BMI ≥30 kg/m2 who underwent LRP for localized prostate cancer by a single surgeon between January 2013 and May 2016 at our institution were included. The mean BMI was 31.74 kg/m2.

VIDEO PUBLICATION
Videosurgery
2017-06-14
10.5173/ceju.2017.1251

Laparoscopic transperitoneal partial nephrectomy for clinical T1b renal tumors: A prospective evaluation

Anup Kumar, Niraj Kumar, Gaurav Kumar, Mikir Patel, Pankaj Gupta

The role of partial nephrectomy in clinical T1b renal tumors is still not established. Laparoscopic partial nephrectomy for clinical T1b renal tumors is a technically challenging procedure. We prospectively evaluated the feasibility, safety, efficacy, and long term oncological results of laparoscopic transperitoneal partial nephrectomy(LPN) in clinical T1b renal tumors.. were included in the study. The mean tumor size was 5.1 cm. The mean ischemia time was 21.3 min.

VIDEO PUBLICATION
Videosurgery
2017-06-12
10.5173/ceju.2017.1233

A prospective evaluation of surgical outcomes of laparoscopic transperitoneal radical cystectomy/anterior pelvic exenteration: our surgical technique and experience

Anup Kumar, Niraj Kumar, Gaurav Kumar, Mikir Patel, Pankaj Gupta

Laparoscopic transperitoneal radical cystectomy/anterior pelvic exenteration is technically challenging, confined to centers with advanced laparoscopic expertise. We prospectively evaluated the surgical outcomes of laparoscopic transperitoneal radical cystectomy/anterior pelvic exenteration (LRC) with extracorporeal urinary diversion in patients with muscle-invasive carcinoma of the urinary bladder.. The demographic, peri-operative, postoperative and follow up data were collected and analyzed.

VIDEO PUBLICATION
Videosurgery
2017-06-12
10.5173/ceju.2017.1333

Different treatment approaches after failure of laparascopic treatment of calyceal diverticulum confused with communicating-type renal cyst: Case report

Ayhan Dirim, ERAY HASIRCI, Yuksel Cem Aygun

The term calyceal diverticulum refers to a urine-containing cystic cavity within the renal parenchyma. The calyceal diverticulum is lined by transitional epithelium and communicating with the collecting system via a narrow isthmus or infundibulum. Demonstrating a connection between this fluid-filled space and pelvicalyceal system in contrast studies, such as com¬puted tomography or urography is the key diagnostic finding. There are two recognised types.

VIDEO PUBLICATION
Letter to the Editor
2017-06-22
10.5173/ceju.2017.1479

Mithridates VI Eupator king of Pontus and the venomous snakes

Guido Valle, Marco Carmignani, Mario Stanislao, Antonio Facciorusso, Anna Rita Volpe

FULL TEXT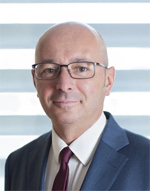 Dear Editorial Panel Users,
Dear Colleagues,
Six months after introducing the new Editorial Panel, we are working hard to improve its functionality.
I apologize for any errors which have arisen during this time, please know that we are doing our best to remove them promptly.
The technical renovation of the system should be completed in July.
In the meantime, I would like to kindly ask all authors, reviewers, and editors to submit any issues they may experience to: ltm@data.pl.

Tomasz Drewa
Editor-in-Chief